Welcome to Clifton Trade Bathrooms
Are you a trader? Apply for a trade account today to get prices. Do you have a trade account with us? If so please login now to get started.
Friendly local help
Huge in-stock range
Price guarantee
5-star reviews
30+ showrooms
Welcome
High-quality products and great customer service are the hallmarks of Clifton, which is why your fitter has recommended us. We offer confidence that our products are manufactured to the highest standards, minimising the risk of problems requiring a fix after fitting.
Most of our products are stocked in depot and our experienced and friendly team are always on hand with advice. Just head down to your local Clifton showroom.
What you can expect
Always local to you, we have a friendly, knowledgeable, team at your nearest depot to serve you.
If you need it we've got it - our Clifton Trade Range is always in stock and ready to take away.
We have a best trade price promise. Save time and money - you've no need to shop around
We demand a no call-back quality from our suppliers, if a product doesn't meet your standards then it's out!
Supported by a friendly and professional team who are happy to advise you
We make choosing easy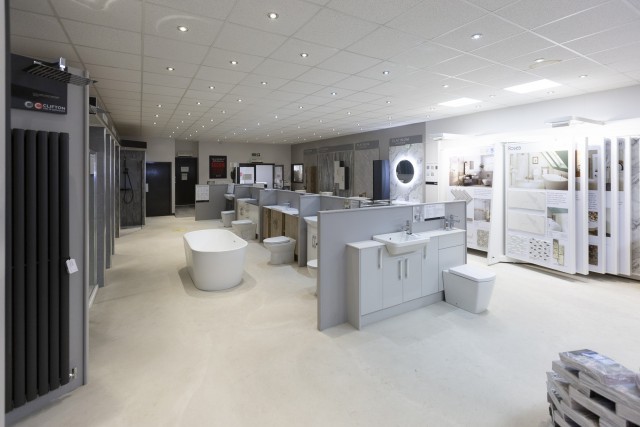 Products on display
Simply call in to you local depot with some measurements. Most of our products are on display and you take a look and one of our team will help you choose with friendly and helpful advice.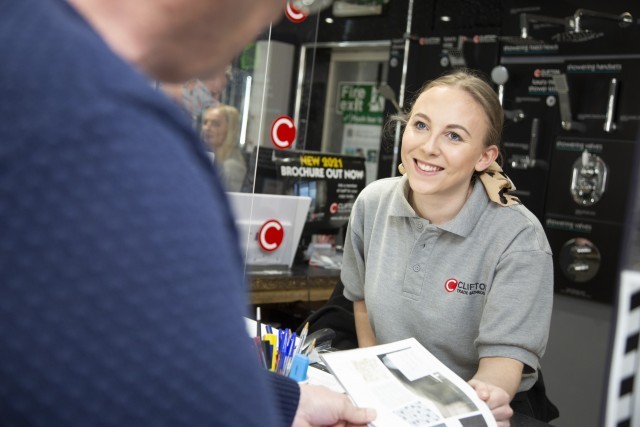 Friendly helpful advice
We are friendly, professional and knowledgeable with a can do attitude. The magic of Clifton is our people. We go further and do more to make sure our customers are happy with every bathroom supplied by Clifton.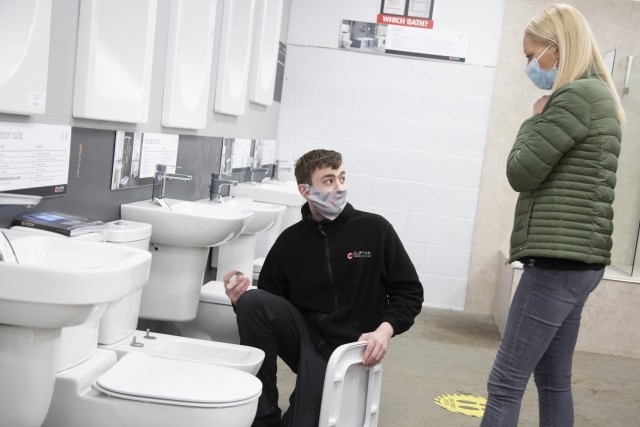 Happy to serve you
We are happy to serve our traders customers. Even if you don't have a trader bob down, we have hundreds of fitters that trade with us with a stash of business cards you can pick from.
Free house measure
We can arrange for one of our team to visit your home, check what you need and answer your questions.
Book house measure