When you first start looking you'll see there are loads of options to choose from and that a bath isn't just a square piece of plastic :/
It's important that you don't just buy any bath without thinking everything over, as there are a number of things to think about carefully before buying; like comfort, size, materials and guarantee. Just like anything else you buy for your home, you want your new bath to last a long time so no decision should be made without thinking everything over!
Here are 5 questions you can start with to help decide which is right for your bathroom:
1. Do you need a shower and bath combo?
These baths have more room in the "shower area".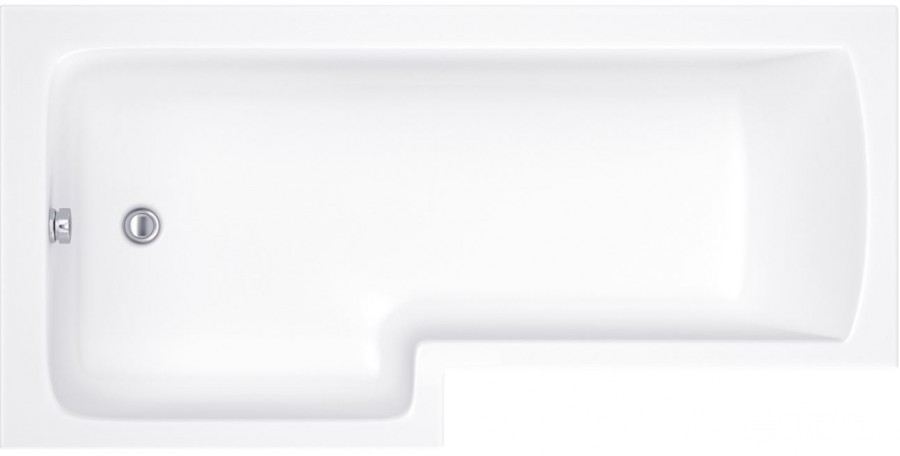 2. Is the bath going to be the main feature?
Freestanding baths really tick the box for this. We've even got some that are flat at the back which gives you more flexibility with space. These are titled "flush to wall" in the brochure :)

3. What space do you have?
Our baths range from 1500 to 1800mm and 700 x 800mm wide.
4. Taps top, middle or bottom?
Baths with taps at the top tend to have a slope at one end (to curve with your back) and a straight edge at the other where the taps go. Baths with taps in the middle are "double ended" and are sloped at both ends so you can sit at both sides.

Here are some technical pointers too about bath manufacture …
These are a bit dull but it doesn't hurt to know :)
How a bath is made:
Shape it - Most baths start life as an acrylic sheet which is moulded to shape. We use 4mm acrylic on our baths but some manufacturers go down to 2mm which can be stretched pretty thin and a bit see through by the time it's been moulded.
Strengthen it – once moulded the acrylic sheet is sprayed with fibre-glass – the more fibre-glass the stronger it is and the more heat it will retain. Fibre-glass isn't cheap so less expensive baths can have very little fibre-glass reinforcement – one to watch if you are putting a shower over the bath and need to stand in it or like a long hot soaks :)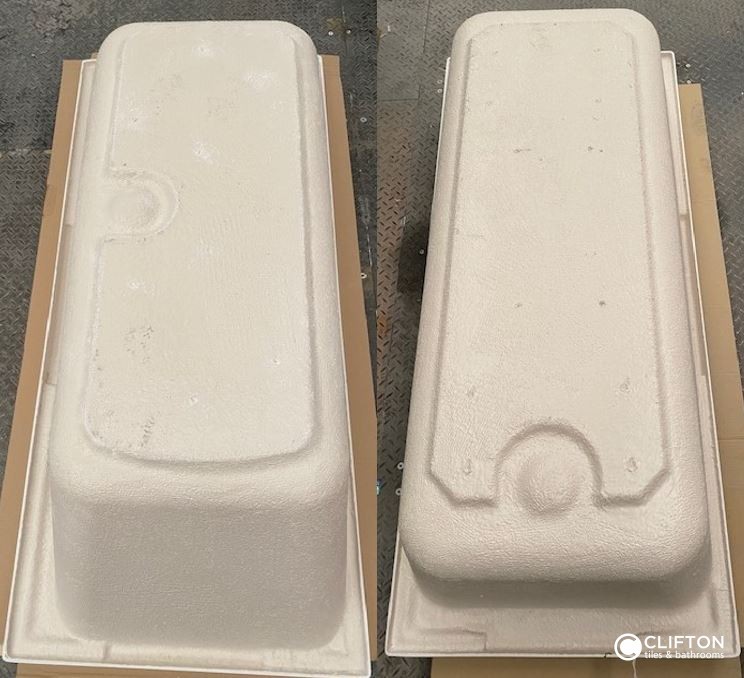 Our baths have a double spray of fibre-glass making them strong and heat retentive. Plus if you want super strong you can opt for one of our CLIFTONITE baths which have been sprayed 3 times!
The likelihood is that the above information won't be available so a guide to the standard of materials and manufacture of your chosen bath is the guarantee that is offered.
We offer a lifetime guarantee at Clifton as our baths are made to last and give you the best user experience.
We offer a lifetime guarantee at Clifton as our baths are made to last and give you the best user experience.
We hope this has been helpful.
You can see and try out most of our baths at your local Clifton depot.
Find your local depot here we'd love to see you :)