Think about the size of your bathroom so you can make the most out of the space you have available. Would you like a showering space only, or are you wanting the more traditional bathroom featuring a Bath ?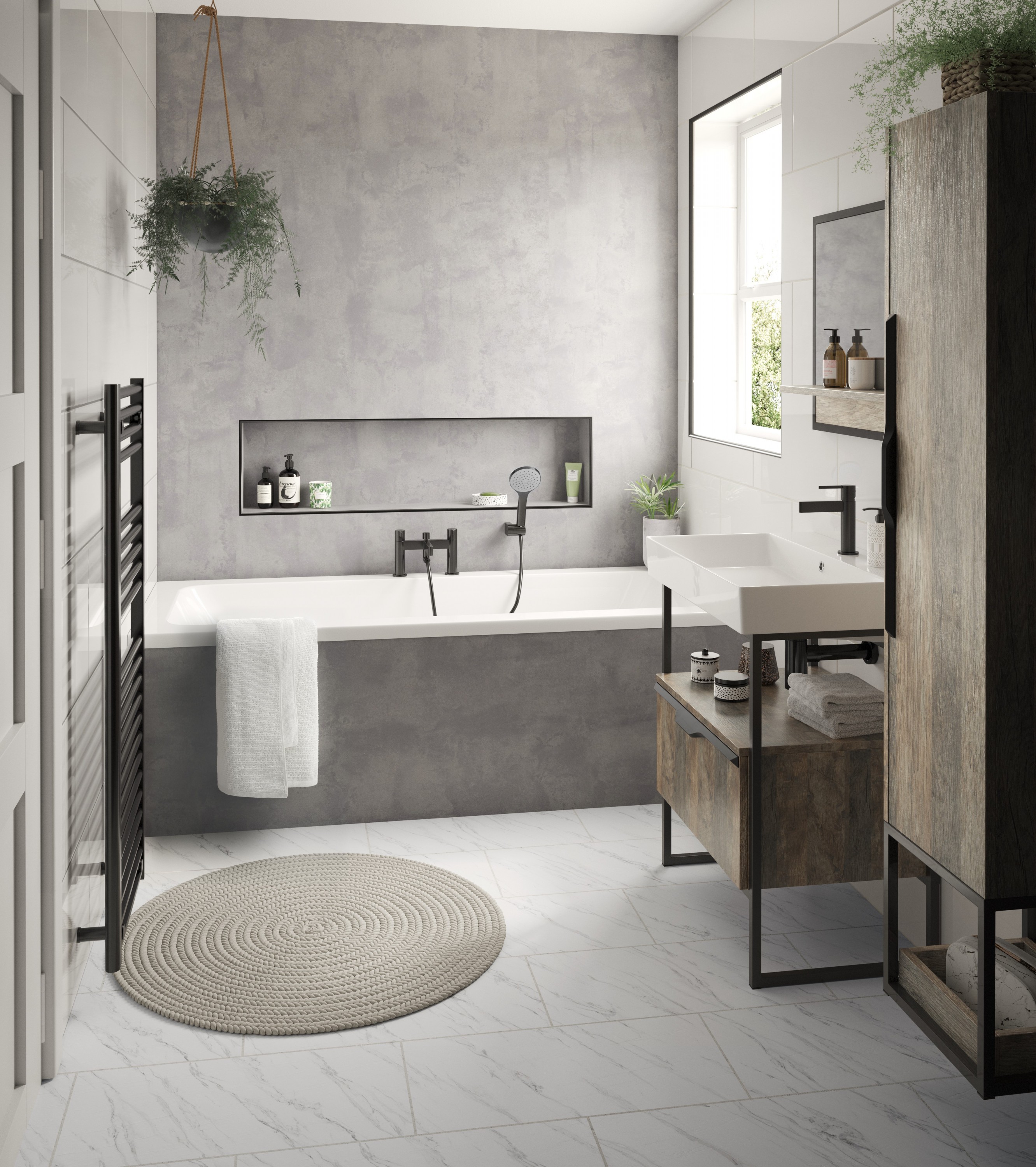 Do you need the extra storage and wish to create a relaxing clutter free space? If so then furniture with drawers and matching wall hung units may be the best option for you.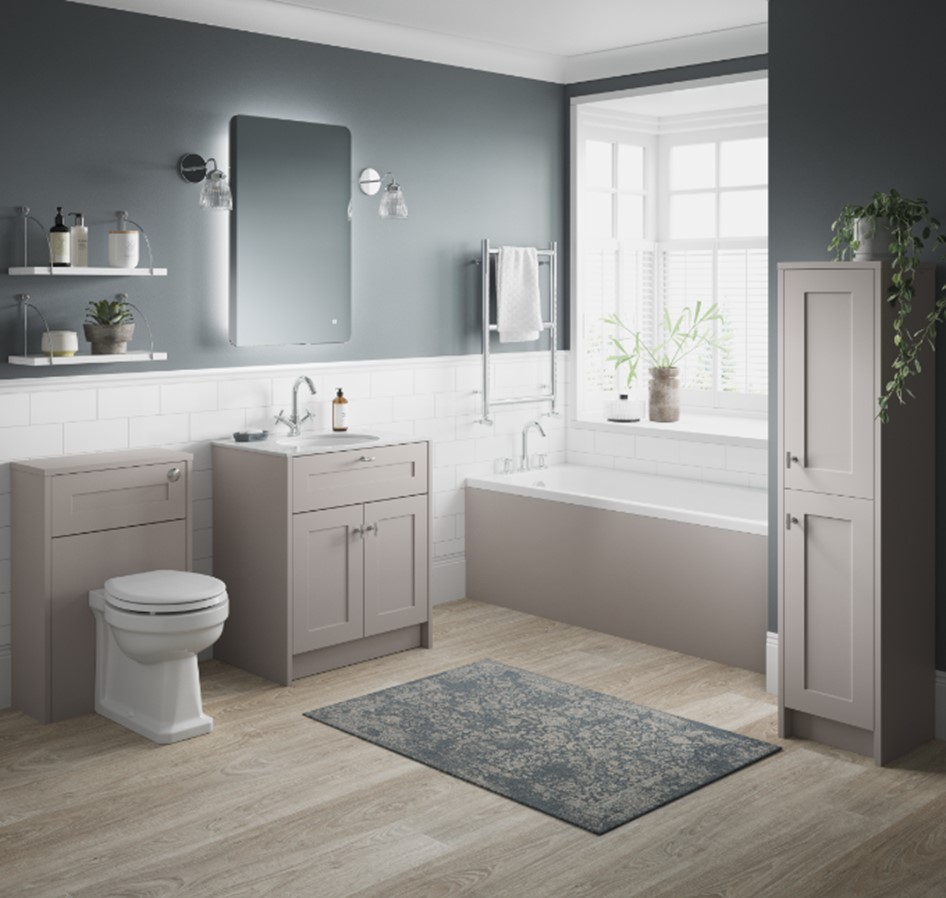 If your bathroom is on the small side make the most out of the space by using smaller items or fitted bathroom furniture; which also comes in a smaller depth space-saving option and a choice of colours.
This will bring worktop space along with drawers and cupboards, so you're not compromising on storage.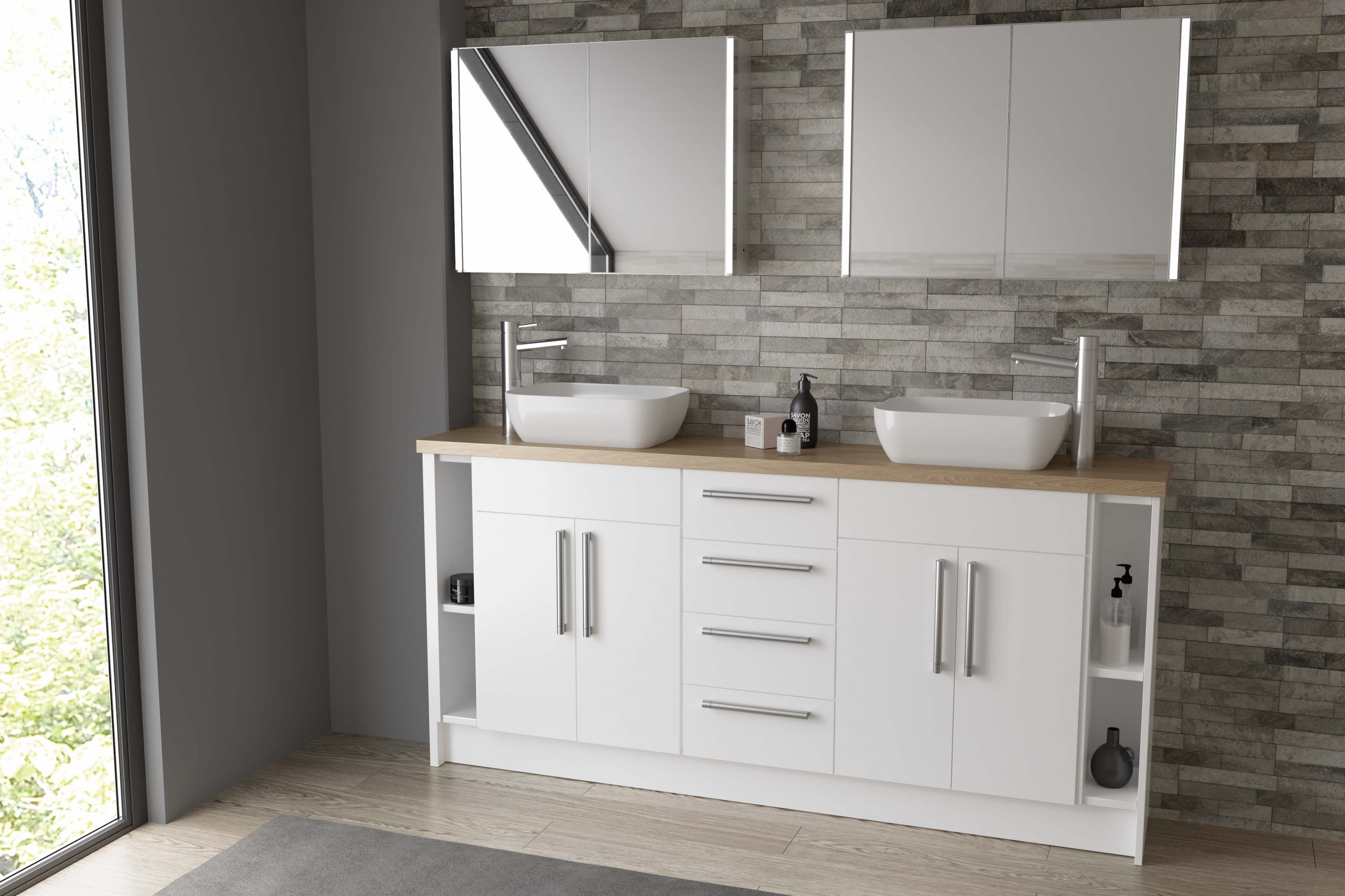 If your space is very small you will be amazed by what can be achieved with one of our cloakroom suites. We offer smaller vanity units, specially selected basins and even a corner toilet!
But, if your bathroom is on the larger side, a freestanding bath could make a great focal point. They are the ultimate in luxury bathing.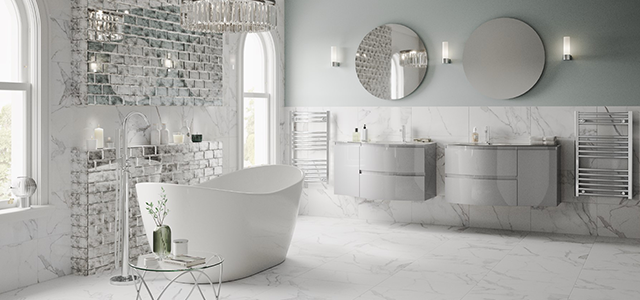 Our collection features traditional and modern styles along with a range of free standing brassware in a number of colours.
If you choose to have the freestanding bath flush to a wall, we also offer a range of wall mounted taps with concealed valves in a range of styles and colours; adding to the sleek luxury feel while creating even more space.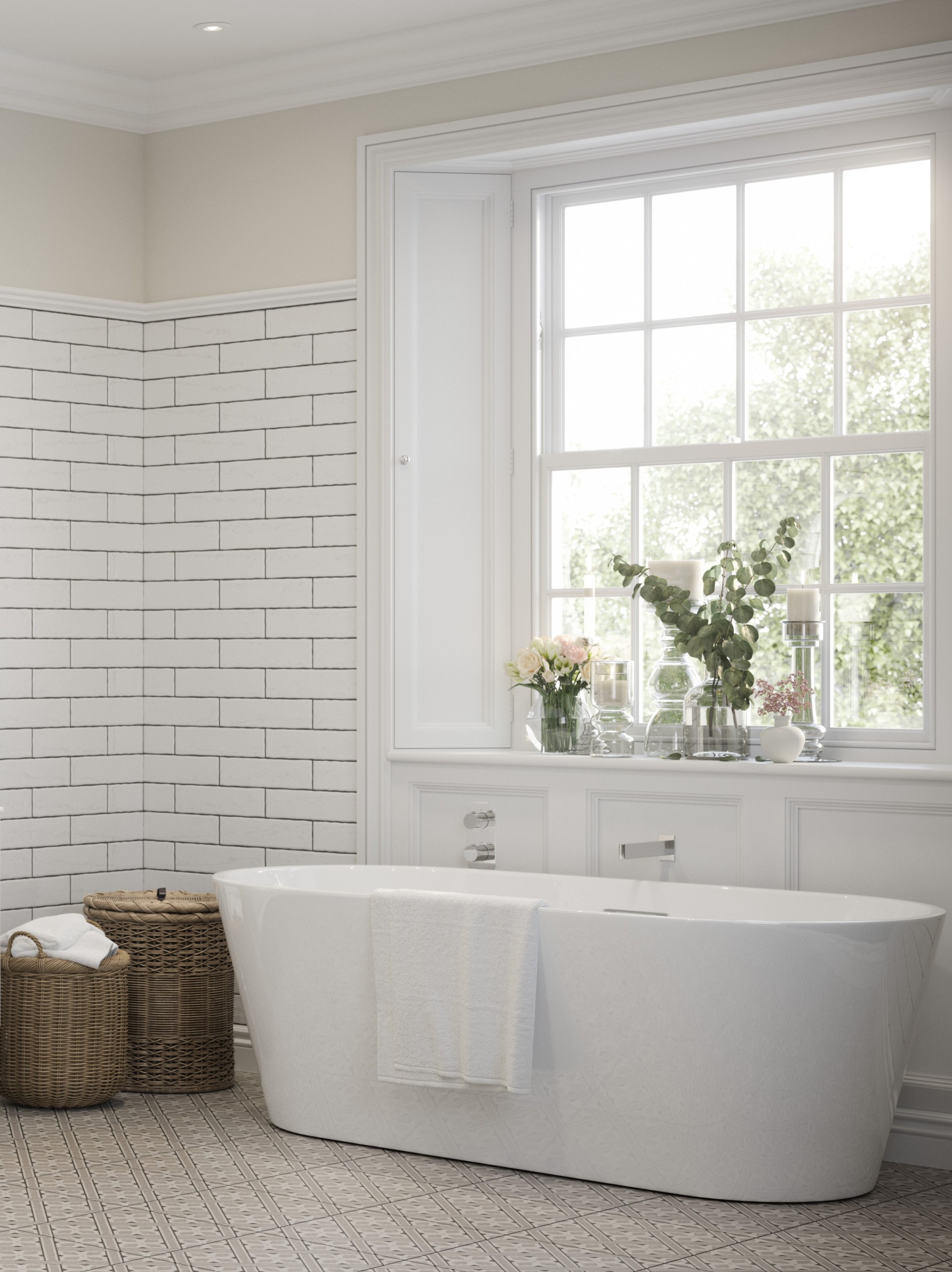 If you're thinking of installing a focal point showering area, there are a number of different ways you can create this; no matter the size of your bathroom.
A wetroom shower area has a tiled over shower tray called a 'wetdeck'. This creates a level access showering space that looks great and is easy to clean.
A walk-in showering area gives the modern style of a wetroom but provides a more practical installation solution using a shower tray.
We offer an option of  a showering trays. From our textured tray, which boasts a selection of coloured grids to match your brassware.
Or you could opt for the more traditional smooth white gloss tray. All of our trays come in a range of shapes and sizes, including quadrant style trays.
Thinking of a more enclosed shower space? Then we have a full range of luxury shower enclosures for you to choose from, in a wide range of sizes, style and a choice of colour. Enclosures are glass panels enclosing an area with a door to get in and out, perfect for smaller spaces or alcoves.
Our glass is also available in a number of sizes and even different support arm combinations; allowing you to make the most of your space using more than one piece of glass, no matter how big or small keeping it individual to you.
Simply take some measurements, head down to your local Clifton depot and our experienced teams will provide you with the guidance you need. If you're unsure on what or how to measure, there's no need to worry; we offer a free home measure service.
We'll take care of you with friendly advice and guide you all the way through your new bathroom journey. Find a depot local to you